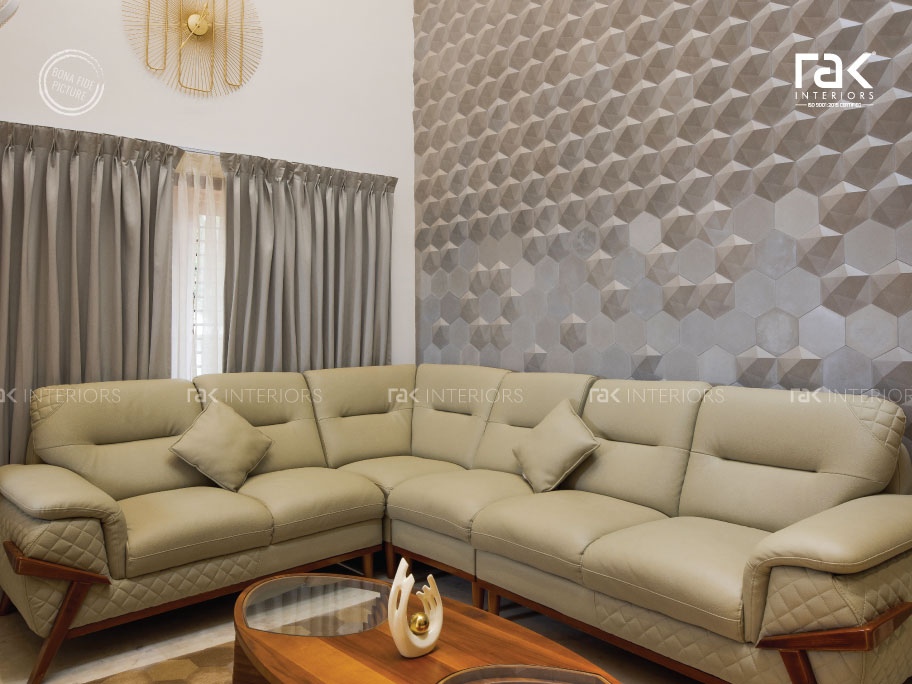 Trending Interior Concepts of Mid 2022 - Part 2
It's been a week and here we are with the next set of concepts breaching the running trends and the off-gone concepts of interior designs. Well, as every design goes around and comes around (sooner or later), this too shall fall off the racks in a few months' time. Until then, these are sure to rule mood boards of the bestinterior designers in Kerala, Karnataka and Tamilnadu.
Setting the space with blocks
The vogue in the design field of experimenting with abstract shapes and patterns is pacing quickly into interior designs. In a tech-driven world where all gets boxed, a soft shape with complementing colours tends to soothe one's eyes. Adding a note of 'escaping from the reality', abstract forms are the new favourites of interior designers in South India.
Glide along with rounded edges
All things sharp are soon making their way out of homes – starting with surfaces, architectural details and finally, furniture. All that's left in homes now are smooth edged units and pieces of furniture that create curves for people to fall in love with; just as smooth as the designs by the top interior designers in Kochi.
Inspired by the country side
Our roots only grow stronger with the distance we go. Counting in the joyful, colourful, charming and nostalgic surprises of an eccentric country side villa, many interior designers in Kochiand other major cities of Kerala are now turning back to materials and schemes that were prominent in the past. The glorious comeback of cane crafted furniture is a standing example for the turn towards this style.
All said, it is totally up to the dreamy soul in you to use your imaginative approach to decorating with originality and flair. Create your whimsical wonders with touches that leave a mark in minds that pass-by.