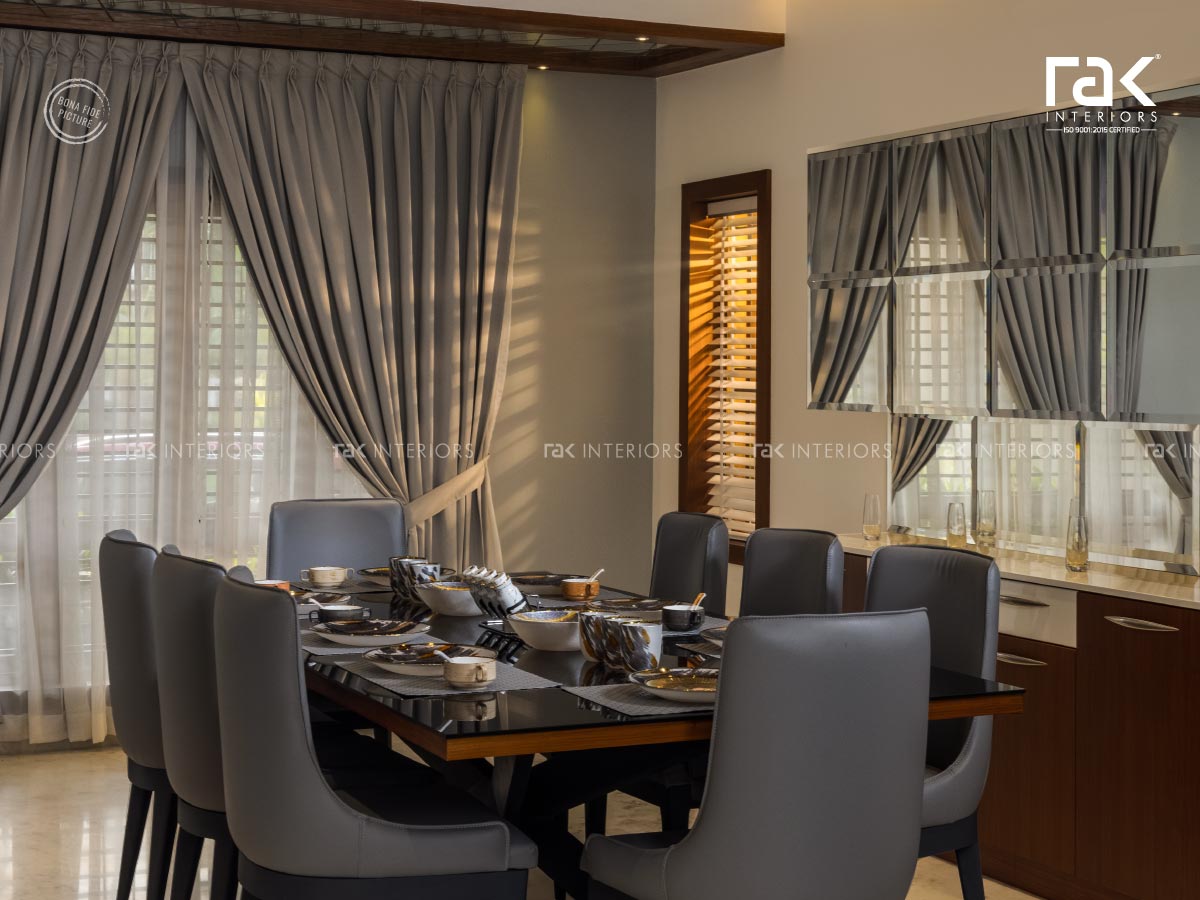 Trending Interior Concepts of Mid 2022 – Part 1
Well, now that we are half way through the year, the common interests and trends are set to take a turn for the better. Worked out ideas are to fade and newer, better concepts will surface; some done deliberately to let people know that the design world always looks for new ideas. Alas, the more the ideas, the better your homes will look. Who would want to compromise on the looks when designing a whole new space? So here are a few juggled set of concepts that have cleared its way through to the top of the list.
Two tone colour combinations
The key to using a dual tone colour combination is to give your interiors an extra definition and interest without complicating a scheme. This can be a combination of two similar tones or of a dark and light tone. Dark shades tend to take up a lot of visual presence; hence, many interior designers in Bangalore and other major cities of Kerala & Tamilnadu use them below the eyeline. The lighter shade of the duo mostly matches the wall colour and is used in the upper space. This placement of colours makes the space look less blocky and keeps it neat and eclectic.
Breathing life into the past
Etching onto the comfort that familiarity brings has been on human minds since forever, not just 2022. However, 2022 is witnessing an increasing urge to translate accents and tones from the past into the 21st century aesthetic. This is accomplished with the marriage of the traditional pieces of furniture from ancestral homes with modern materials, patterns and colours. Does it add life to interiors? Hell, yeah! Try picking up an old long legged cabinet and replacing its doors with fluted glass or laminates and aesthetic knobs. You're sure to keep in in the hallway for as long as you can.
The rug renaissance
Unlike the yester years where people denied rugs and carpets for home interiors, the year 2022 can officially be called the year of the rugs. Embracing this trend that brings warmth and comfort to your feet (and sometimes your whole being), every room in your home is now tactically fitted with a customized rug. The wide range of colours, materials and shapes make it easy for a turnkey interior designer to choose the right rugs for your home. The difference a statement rug can bring to your interior and colour scheme is massive.
We aren't done yet. There's a lot more to the upcoming and on-going interior trends of 2022. Keep a close watch; revealing part 2 soon!