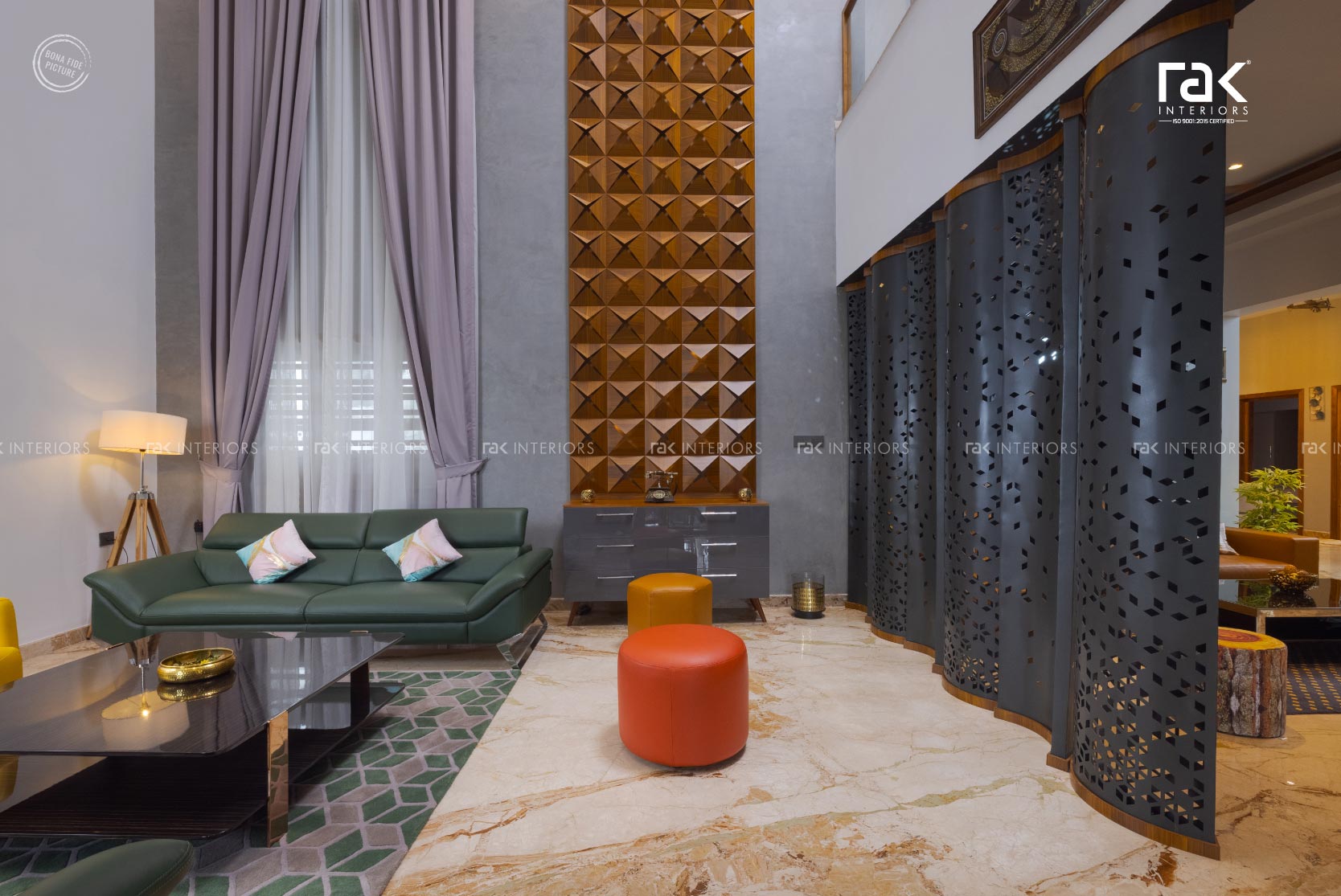 Parting ways the trending way
In an era of open and block-free living, one often looks for creative ways to differentiate the various spheres of life. Applying this to interior designing, designers have vested a good amount of their time in figuring out the perfect partition that doesn't take privacy for granted. Well thought through designs have gained importance and thebest interior designersin and around Kerala have come up with interesting designs and concepts that best suit the region.
Here are a few interesting partition ideas for you to pin to your boards:
1.

The Laminate-MS mix
Two always does better than one, and the same applies to partitions as well. The use of just laminates to create designs have been doing the rounds since quite some time. Blending the laminate designs with MS frames gives it a touch of awe. It makes the entire structure look less bulky and easy on the eyes.
2.

Glass partitions
The beauty of glass is something that none can overlook when it comes to interior designing. Now that we have ample variants of glass like the fluted glass, tinted glass, mirrored or sandblasted glass, using glass as partitions has become more than just an option. It opens up the space further, while fulfilling the need of a partition.
3.

Mirror partitions
Well, we know a few who love to keep their spaces open. For every such requirement, framed mirrors can double up as partitions to keep the spaces open and yet draw a sleek line of separation. Hanging between the ceiling and the floor, these long oval mirrors or mirrors of any other shape adds a sweet touch to the area and keeps the aesthetic feel alive.
4.

Metal partitions
Love it large and emphasizing? The metal or CNC cut partition is the option for you. Such partitions stand tall and create a very clear line of separation, while carrying elements of design on them. From florals to abstract patterns, these structures are sure to make a mark in yourhome interior.
Every element in your home is equally important and requires all the attention it can get. With RAK interiors , we ensure that your needs and requirements are fulfilled in the most beautiful manner. Our designers loath the idea of repeating concepts and love coming up with new and interesting ones for your dream home. Get in touch with us to know more.