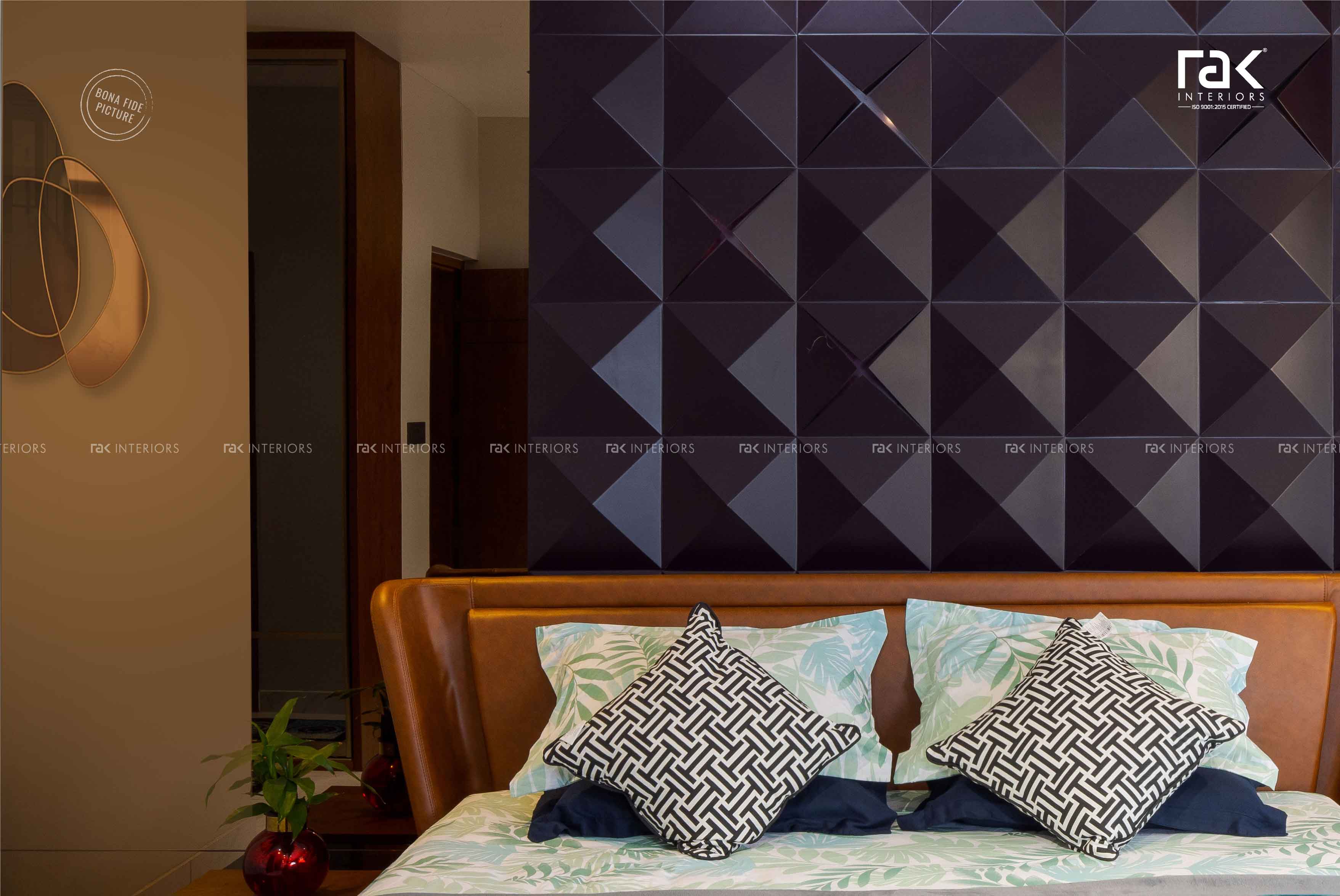 Trending headboard designs of 2022
Headboards have evolved a long way from their basic purpose of providing protection from the cold weather and to keep people warm and cosy inside.Interior designers in Kochi and other regions have worked out concepts to beat the present running designs. However, a few concepts have always been in consideration when it comes to luxurious and interestinghome interiors in Bangalore.
Here are a few headboard ideas that exude charm and elegance with heir mere presence in a bedroom design.
1. Luxurious wall headboards
Well, it only magnifies the look of your bedroom when you take the headboard design from the floor all the way up to the ceiling. Dress them in plush coverings or velvet and strike off the need for a traditional headboard. These headboards give you the added advantage of a sound proof wall for a good nights' sleep.
2. The Artistic Flair
An artistic appeal with an arched full bed design and a built-in headboard light is something really interesting. A surrealistic touch with an abstract image on the adjacent colonial-finish wall will be a cherry on the pie.
3. The Rattan Effect
Wish to keep it simple? Add an oval shaped rattan headboard to your bed design. Who said curves are not in vogue? Drop the rectangular patterns and twist the edges a bit to let new designs flow.
4. Classic Tufted Headboards
A never fading design for a multitude of bedroom styles, the tufted headboard reigns among other headboard concepts even now. The details wave an air of sophistication for you to sleep like royalty. An extra tall headboard adds a visual height to a room and draws attention to the bed too.
Our designers can add ultimate opulence to your concepts and turn any idea into reality. Come visit us at our showrooms across Kerala and in Bangalore to experience the difference.