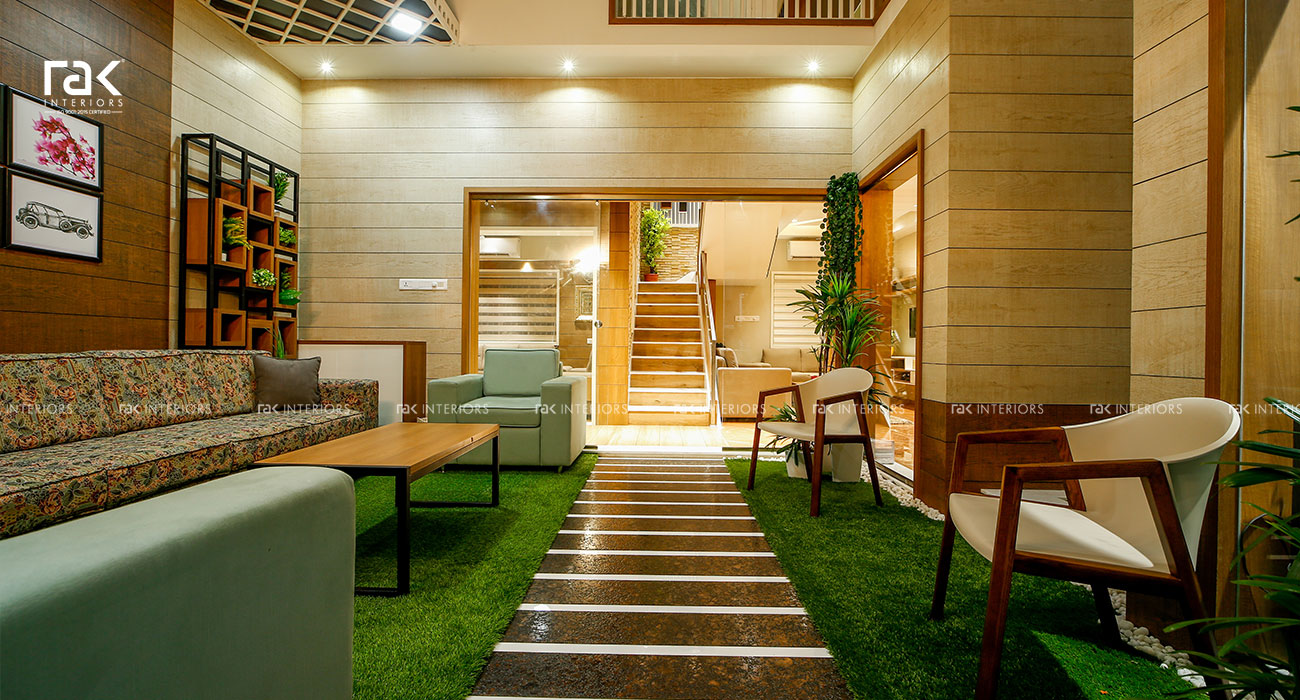 Trending Greens for your indoor space
Knowing the right picks for your interiors
The recent trend of filling home interiors with a bulk of indoor plants has been raging all over social media and in the offline space as well. To a large extend, the pandemic has intensified the growth of the trend. A home with no indoor plant is a taboo at present – what a change! Placing any plant in a corner will not do. Knowing what to place where is the key for a well arranged interior gardenscape. Let's define them for you to make easy picks.
Living Room / Foyer
One often makes a statement of their style and taste in the living room décor – the run-to place as you enter your home and the chill side unit for your friends and family to get along. As stylish as it sounds, the living area looks best when filled with colours that are not just green. A Croton in the foyer can add a tropical punch, while a Rubber plant in a large pot can add the classy touch. Not to forget the lighting in your living space. In case of low maintenance choices, a succulent collection always works best for the foyer and living area. Another brilliant choice is the Fiddle Leaf fig plant and the Bird of Paradise. They stand tall among the other accents in your living room and elegantly dominates the space.
Dining Room
Dining units are all about flavours that form the pure essence of life. A space that is subtle, yet bridges the gaps that are ever formed in a family or gathering. Going colourful with a Begonia bunch or staying green with a Chinese Evergreen can best suit this space. A Spider plant or a Peace Lilly are well suited options for the dining area as well. If you haven't thought of adding Air plants to your list, then you are a little too slow in following the interior trends, can't help but say!
Bedrooms
The cosiest space of a house deserves the easy maintenance plants! Lovely corners with the lush green Monstera Leaf adds a special dimension and definition to your sleep dome. If floor pots bother you, a beautiful hanging planter filled with Pothos is your solution. They effortlessly vine around the planter and can creep smoothly over your drawers with zero trouble roots. Adding colours to your bedroom is best accomplished with an Anthurium in shades of your preference.
Kitchen
The water and heat that dwells this space demands a much versatile plant collection – Open to quick temperature changes and least maintenance (we already have enough work in the kitchen!). Money plants in narrow neck containers filled with water are often the first choice for kitchens. Adding a Herb plant basket to the kitchen slab doubles the utility and saves you the trouble of running out to find the herb you need.
Bathrooms
Splish, Splash, Let the water Dash! A cactus is definitely not the choice here. Perfectly designed bathrooms hold a special place in every home. A clean white planter with a ZZ plant or a Dracaena that can soak up the moisture from the wet area and keep itself replenished is definitely in for a bathroom. The dry area can hold a Succulent that will require no watering for a fortnight or more. The moisture in the area is sufficient for them to survive, provided there be enough light.
What are you waiting for? Go grab the plant of your choice and fill your home interiors with the colours of nature.