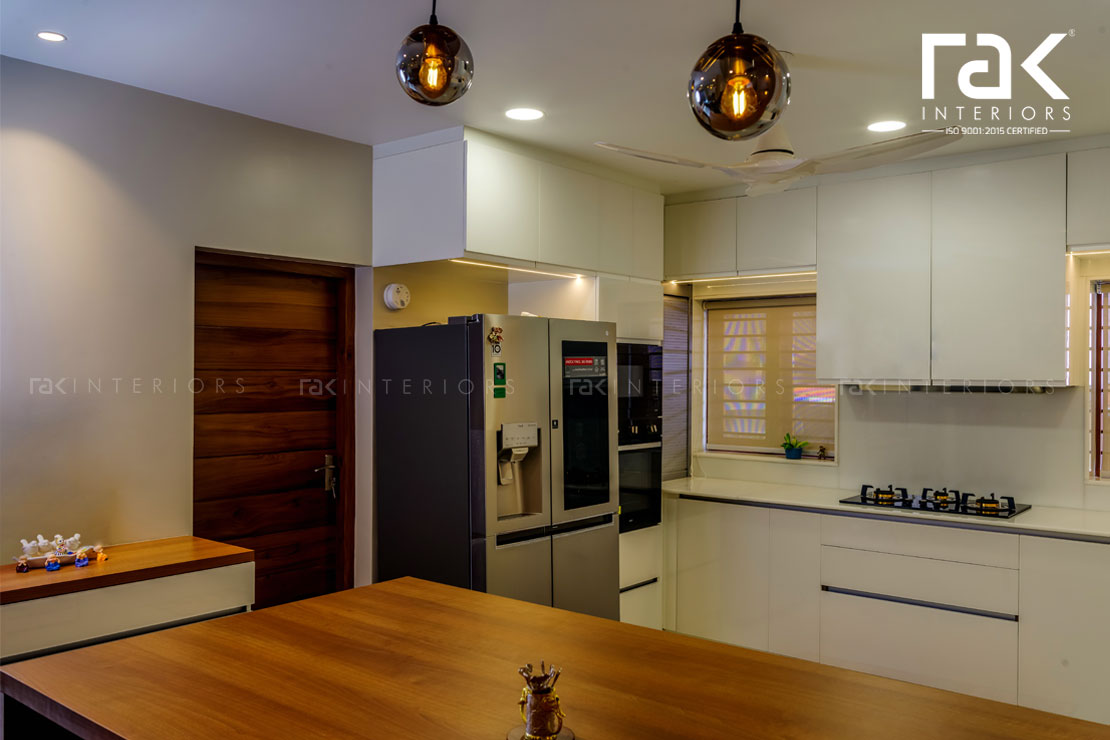 The Open Cabinet Era
It shouldn't be shocking to realize that the fancy and pristine interior images you see online on various platforms don't quite reflect well once you start using that space. This calls attention towards the ongoing (and probably never fading) trend of open cabinet spaces. They look way too classy and wonderful to have in your walk-in wardrobes or kitchen. Now, let's try and understand where we go wrong when choosing such dreamy references when doing yourhome interiors in Kochi, Kerala.
Flaunts way too much!
Keeping a kitchen tidy is an art and often happens only twice a day – the beginning of the day and the end! Utensils that you use to store the left-overs, the pans that need to be dried off, the snackable corners and the list simply builds up. Having a plain open-shelving system all over your kitchen can seem interesting to look at in the beginning, but over usage and time, the flaws keep multiplying. The same applies to your walk-in or open wardrobes that have open shelves. Imagine walking into or opening a wardrobe with a pile of dumped clothes, rather than the neatly stacked lot! This shows a clear reason why you need closed shelves, both in the kitchen and the wardrobes. Yes, you can have a rack or two to show-off your priced possessions, but you definitely need closed doors to keep all the mess away – even if it be in an orderly manner.
Easy to Manage, Bliss to Look at
Managing a full open set of decks can be painful (unless you fall by the lines of those who slant a bit towards the 'always neat' segment). A tiny error while placing a plate or jar may cause the other items on the rack to topple. And it isn't going to be an easy job cleaning up after. Out of experience handinghome interiors in Bangaloreand other cities in South India, we know the effort one takes to keep things clean. Our work and customizations always fall in line with the utility of the space and on terms of how to make spaces easily manageable. Close them a bit and you can have the perfectly balancedinterior designin Kochi, Kerala, Tamilnadu and Bangalore that resonate with your requirements. Same applies to the wardrobes too. One narrow rack to arrange your daily routine picks is sufficient and will eat up less of your time that you spend tiding up.
Building a new villa, apartment or renovating one involves a lot of personal tastes and requirements. Unfortunately, ideas and references alone won't do the trick. You need the best interior designer in Kochi, Calicut, Trivandrum and Bangalore with you to reflect your styles and needs into interior elements that you will love. With over 11 years of expertise in the field, RAK interiors is your 'to go solution' for all your interior design requirements. Come, visit us at a showroom near you simply get in touch with our experts for a free estimate.