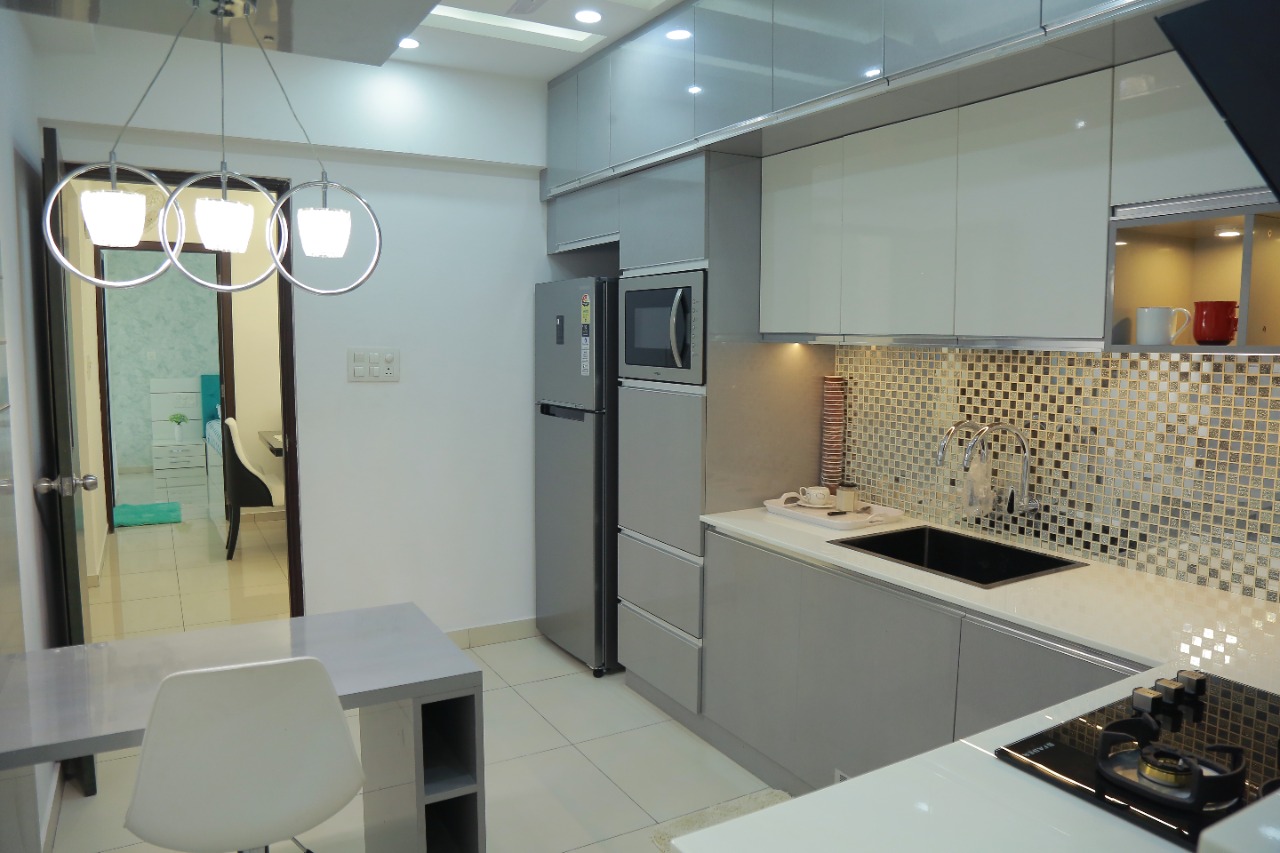 Going White, the Right Way
The opulence of the never-wanting-to-change white modular kitchen style has been doing the rounds ever since the concept of modular kitchens got attached to home renovations or interior designers in Kerala .The switch from the regular marble tops to sleek, white kitchen slabs and complementing backsplashes was a quick one. Yet, the love for this concept has never faded in the past decade.
Even though we talk about peoples love for such designs, the trend has evolved to better looks with the onset of new product that don't let kitchen go totally white. Instead, beautiful subtle colours, marble patterns or other interesting designs. One of our latest projects in Kottayam, Kerala has one such kitchen design that isn't totally white but has a great slant towards the client's love for white spaces.
Being a trendy district when it comes to designs, especiallyhome interiors in Kottayam has topped the chart of design experiments and that makes this city a place we love to work for. Interesting concepts and ideas come to life in this city of trends. Modern kitchens come with a pile of demands that can easily be fulfilled with the variety of accessories available in the market. Starting from kitchen tops that resemble marbles to spot-free and easy to clean slabs, the options available in the market today is humungous. Adding more space for experiments with material and colour combinations, these add-ons widen the scope for a unique, modular kitchen design in your home.
RAK interiors have always believed in the beauty of new creations and the expert team at work develop interesting designs and concepts that far precede the upcoming trends in the industry. With in-depth knowledge of the materials and finishes, the team at RAK interiors will help clients choose the right material, considering the climatic and geographic conditions of the place where your home is. A thoughtfully designed home that emphasizes on utility is what the team develops at RAK. When combined with RAK interior's unique designs that are 100% customized, your new home will be a place you find hard to leave!