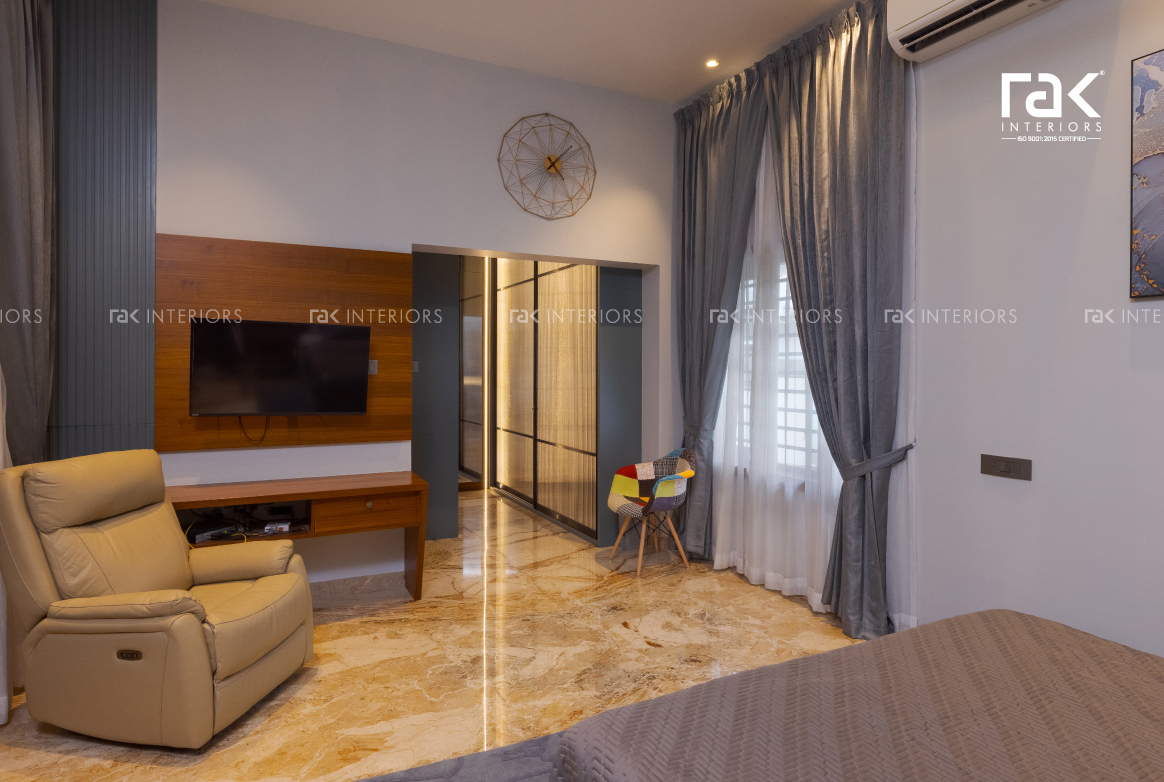 MAKING A STATEMENT WITH NEUTRAL TONES
In the recent past, interior designing has taken a shift towards the world of monotones and neutral palettes. Surprisingly, this switch impressed the majority of the design lovers to go head over heels with the style. Till date, the most renowned interior designing companies in South India that handle turnkey projects have ensured that the clients too fall in love with the tones and colour palette they suggest. It definitely comes from their exposure to the elite, luxurious designs that they see all over the internet. Now, why are these shades so popular? Here is a run through of a few key points that shines light on why these shades are trending.
Bigger, Brighter, and Airier
Neutral shades help the room feel much bigger and brighter than it actually is. This can be taken ahead if the architect and interior designers in Kerala manage to bring in maximum natural light into the space. There is a sophisticated, classic feel to neutral colours that gives you a blank canvas to go decorating around.
Soothing for the Eyes
Home has to be a place where you can settle and unwind. Neutral colours help you relax as they are easy on the eyes. They are visually pleasing and they do not fire up the neurons in your brain. Bold shades do bring out energy, but too much of it can call back the unconscious reactions in your mind, and rest is what we all can guess. So, now you know why office spaces follow neutral shades in their interior designs.
Neutrals never grow old
Ever imagined having to rework on a bold coloured interior? Your pocket will definitely bear a huge loss for the mood swings that urge you to switch the living room and other interiors. On the contrary, if your room is finished with neutral shades, both for furniture and flooring, it will cost you just a few grands to add bold coloured pillows, frames, rugs, and décor elements and Voila!, your re-designed room looks beautifully anew!
Still not sure why neutrals own the crown for the best interiors? What's stopping you from trying it out? Renovate a space in your abode and experience the difference in the interior design and décor.