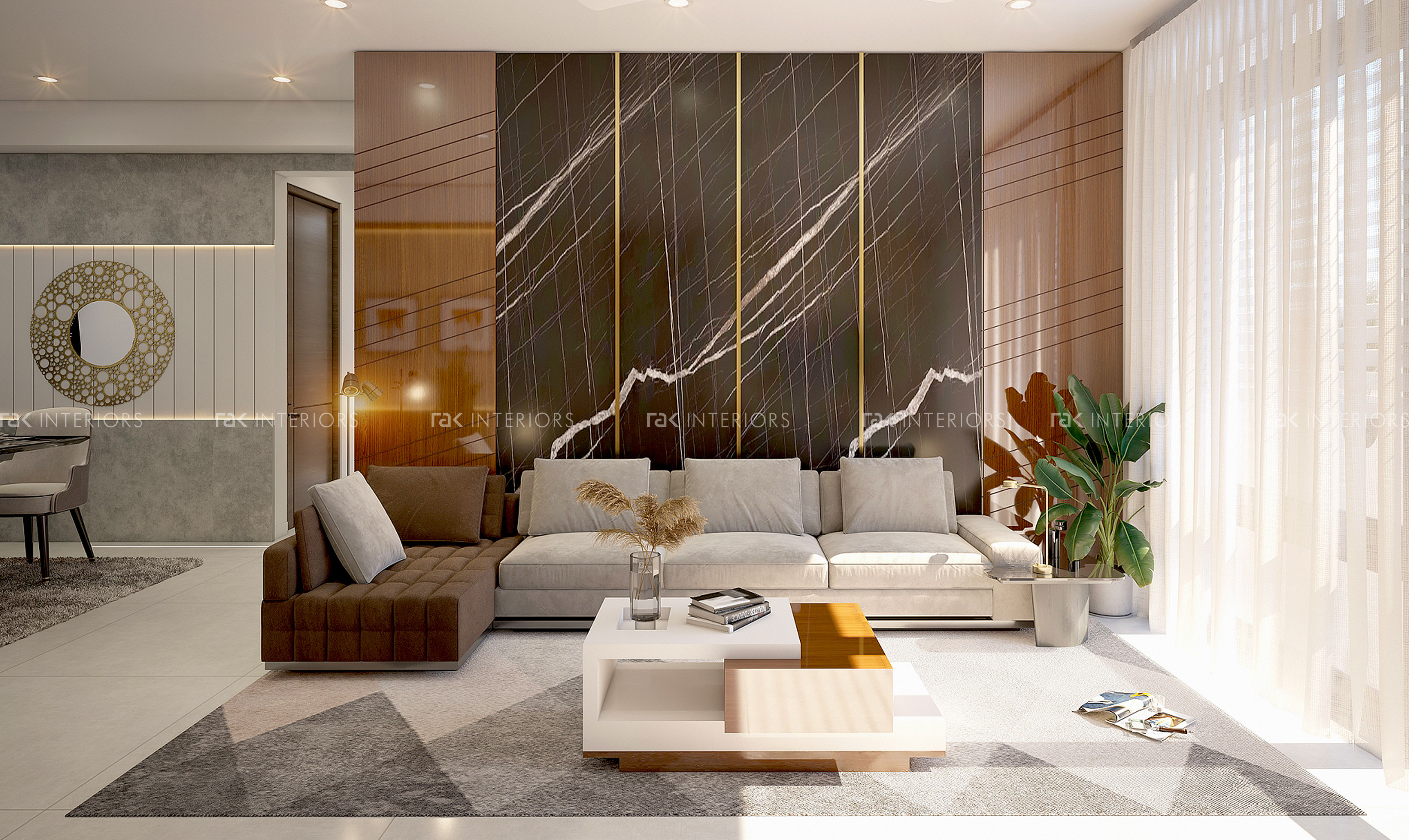 Transforming Interior Design with Advanced Technology
RAK Interiors, located in South India, is a renowned interior designing firm that has been revolutionizing the industry with its innovative use of advanced technology. With a commitment to excellence and customer satisfaction, RAK Interiors has emerged as one of the best interior designers in Kochiand the most advanced interior designing firm in Bangalore, providing cutting-edge solutions to its clients.
One of the key differentiators of RAK Interiors is its use of 3D designs from the very first sitting. Gone are the days of traditional design presentations or 2D renderings.RAK Interiorsharnesses the power of 3D technology to create virtual representations of interior spaces, allowing clients to visualize their dream spaces in a realistic and immersive manner right from the initial consultation.
This approach has proven to be a game-changer for RAK Interiors and its clients. With 3D designs, clients can easily understand and visualize how different elements such as colours, textures, furniture, and lighting will come together in their space. They can explore various design options and make informed choices with confidence, resulting in a more streamlined decision-making process. This not only saves time but also minimizes potential miscommunications or misunderstandings between the client and the design team. Another significant advantage of RAK Interiors' use of advanced technology is the speed and efficiency of the design process. The firm's skilled designers can quickly create and modify 3D designs, allowing clients to see different design iterations and make adjustments in real-time. This iterative process enables faster decision-making and ensures that the final design aligns with the client's vision and requirements.
Moreover, RAK Interiors leverages technology to enhance communication and collaboration with clients. The 3D designs are made accessible to clients through user-friendly digital platforms, allowing them to view and provide feedback at their convenience. This promotes transparency, fosters a collaborative approach, and ensures that the final design meets the client's expectations.
In conclusion,RAK Interiorshas set a new benchmark in the interior design industry by effectively utilizing advanced technology to make choices easier for clients. The use of 3D designs from the first sitting, along with a fast and efficient design process, has transformed the way interior design projects are conceptualized and executed. RAK Interiors continues to push the boundaries of innovation, delivering exceptional results to its clients in a jiffy.