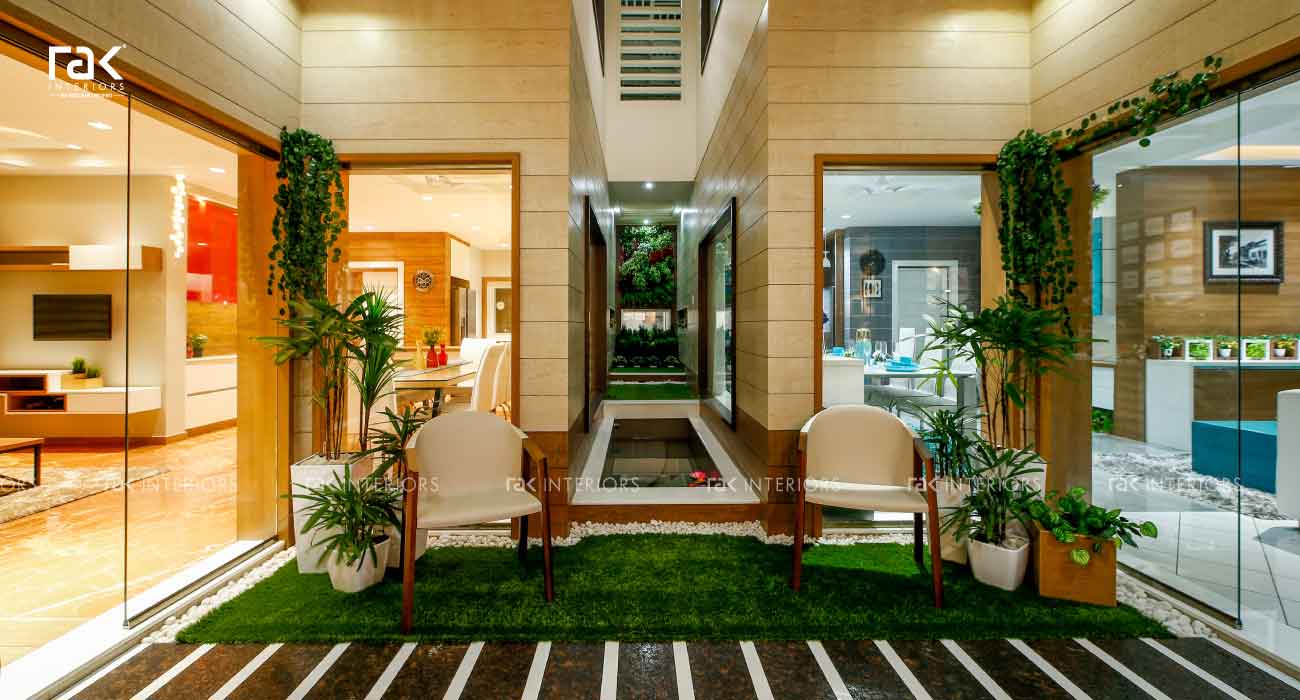 Major
Trends In Interior Designing
Major Trends In Interior Designing
Home was like a sleeping place for many, long days and overtime work made people spend very less amount of time at home. With the pandemic we get to spend alot time at home. We stayed home to be safe. Until then home and home decor was not an important thing in many lives, being at home for so long and the pressure of the pandemic and work from home made us stressful. We had no place to go to relieve the stress, it was always home. That is when we began to look at our home and thought "this can look better". That thought is becoming the trends in interior designing.
1. Nature comes home.
When we were unable to go outside we brought nature inside. Home garden is going to be the star of the show in the upcoming years. In a busy schedule of Zoom meetings and being with a PC all the time, a bit of lush greenery to look at while taking a break and sipping your coffee becomes a kind of stress buster.
The need for a home garden was acutely felt during the period of isolation, when we all began to sharply miss walks, greenery and fresh air. Caring for potted plants has become a favourite activity for many, and even acquired several names: plant parenting and urban jungle.
Usage of clay, bricks, ceramics is also helpful to bring an organic atmosphere to home.
2. One space for all.
Multifunctional spaces will become popular. Making use of every nook and corner for functional spaces will be a game changer in the up and coming year. Convertible bedrooms with fold up beds which turn into cabinets give a sleek and modern look. They can be taken out at night for sleeping and tucked away during the day.
Combined dining room and kitchen, indoor play area combined with kid's room, modular loungers are another popular multifunctional usages.
3. Always minimalism.
Minimalism never goes out of trend, extreme minimalism is the current trend. In addition to creating space, purging or decluttering is said to help reduce stress. Minimalism helps to reduce mess to a great extent. Home with minimal accessories and furniture is preferred.
4. Green for all.
Shades of green are going to steal the trend. Green is calming and soothing. In a world where we are so enveloped in technology, green helps us to feel more at one with nature. Olive green and other warm shades of green are going to be common in home interiors.
5. Go round.
Sharp edged and straight furniture are going to be replaced by rounds and curves. It is more of an organic shape and gives softness to the design. This makes the space more comfortable and avoids cuts and bruises from the sudden bumping accidents.
6. Workspace.
Work from home became a part of our lives. So a workspace is inevitable in a home. It's difficult to do your professional job from a bedroom or living room, it makes the family uncomfortable too. So setting up a fully equipped workspace is becoming a need.
7. It's all velvet
Textiles help to support soften shapes. The plush material of velvet elevates the elegance of an interior. The soft material is becoming a priority for many.
8. The classic black.
Black was the colour of sadness, people deliberately tried to avoid black in their homes. But today black is becoming a first option as an accent color. Many prefer black for furniture and small accessories, since it goes well with any colour.
9. Light it out.
Since light colours make the space look larger, people prefer light colours for the interior to get a spacious feel. It makes us feel more comfortable and less confined. The space gets to breathe and light floors reflect the natural light that comes in from windows and helps to make the light travel around a space, thus making it feel more airy and bright.
10. Design sustainable.
People nowadays care more about nature and give more importance to waste reduction, so sustainability becomes important. People like to use sustainable accessories which can be used for a very long time. Who likes to run errands every month replacing things in house.